Closing the Sponsorship Gap
Advancing Women in Aviation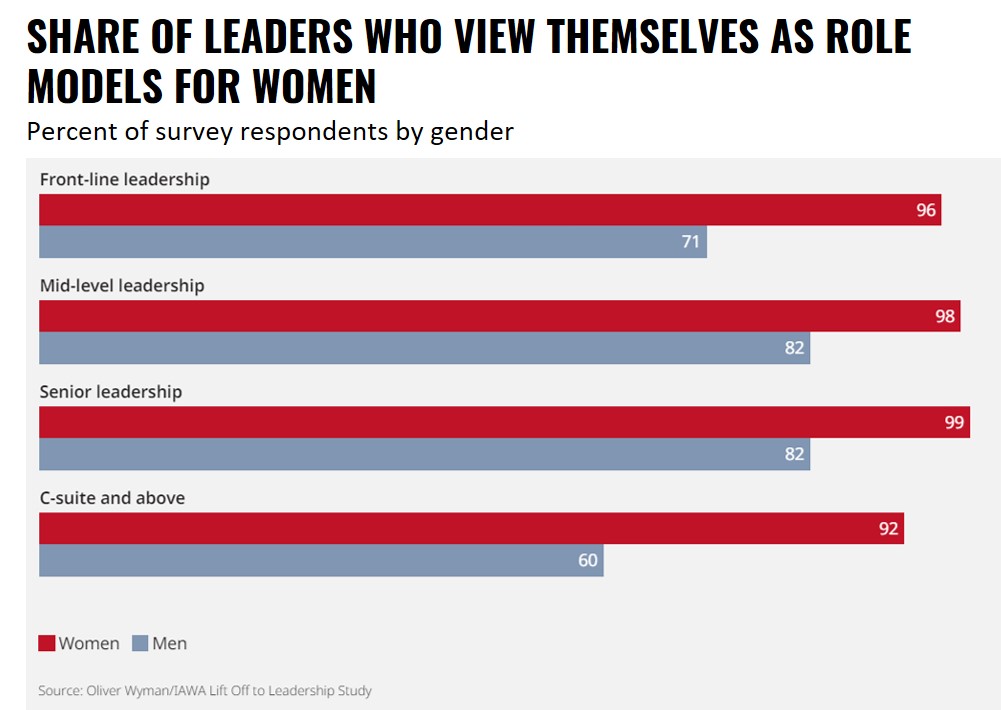 No one achieves a senior leadership position without sponsors, who identify career-enhancing opportunities and advocate on the behalf of their sponsees. Unfortunately, 65 percent of the women we surveyed have never had a sponsor. And while women can be important role models for other women, specific male sponsorship matters as well: the most successful industry women we spoke with consistently pointed to powerful male sponsors as critical to their career trajectories. Increasing the number of women at the top requires that aviation over-invest in formal sponsorship programs targeted at women. Senior leaders also need to be trained and encouraged to become more intentional and diverse in who they sponsor and their sponsorship activities.
The above analysis is an excerpt from the Lift Off To Leadership: Advancing Women in Aviation.
Lift Off To Leadership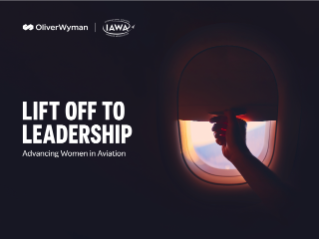 The aviation industry lags behind many others in terms of gender equality and inclusivity. Women currently hold only 14 percent of C-suite roles and account for just three percent of CEOs across the top 100 aviation organizations worldwide. As a result, aviation is missing out on critical leadership talent. Attracting, retaining, and promoting the most diverse workforce possible is vital to the industry's future sustainability, performance, growth, and safety.

To understand why there are so few women leaders in aviation — and why that number is not increasing — Oliver Wyman and the International Aviation Womens Association (IAWA) undertook a survey of 450 women and men in aviation leadership roles and interviewed successful female leaders. This research provided specific insights into the disparate experiences of women and men as each group progresses through their aviation careers.

Our study found that women face more barriers than men from the start of their careers and consider leaving the industry in larger numbers at mid-career. This creates a leadership gap, which aviation must address by focusing on the challenges that arise throughout women's careers. We identified three areas in particular where meaningful and lasting changes are required to impact gender balance and inclusivity: escalating culture change, redesigning systems, and closing the sponsorship gap.

Go To Report



PlaneStats.com by Oliver Wyman brings together reliable aviation data and a powerful collection of analytical tools that you can use to develop tangible insights.
PlaneStats.com
Oliver Wyman